PROGRESS SEMINAR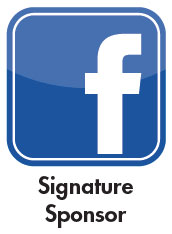 We were thrilled to bring the Progress Seminar back in-person to the Hyatt Regency Sonoma Wine Country the weekend of April 29-May 1, 2022.
This weekend provided a space for all participants to talk about how the impact the last two years had, and what they learned as we enter a post-pandemic world. Breakout topics included: solutions to homelessness, California venture capitalists, education, and workforce development. The Luncheon General Session included a presentation on the Mayors' Mental Health Pledge and Mental Health awareness. Our Sunday morning Closing Session included candidate forums for both the Assembly and Congressional races.
Thanks to our Progress Seminar Co-Chairs: Assemblymember Kevin Mullin, San Mateo County Supervisor Carole Groom, President & CEO of SAMCEDA Rosanne Foust, and San Mateo Labor Council Executive Secretary-Treasurer Julie Lind; supported by the Planning Committee and our generous sponsors. Their dedication to the Seminar ensures we can continue to provide a forum for our decision makers and interested parties to collaborate on key issues and work together to find solutions to issues facing San Mateo County.