Leadership Program

Redwood City • Belmont • Menlo Park • San Carlos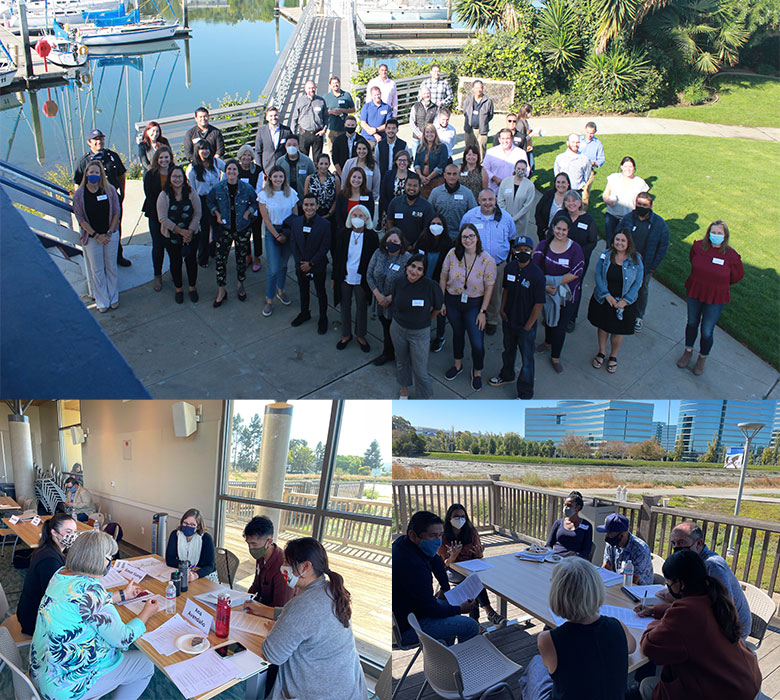 Developing Leaders for the Future of our Community
Our ten-month program provides participants the opportunity for presentations and discussions with experts and key decision-makers.
In dynamic sessions held one Friday a month, September through June, participants learn about timely and relevant issues of vital concern to their city; and learn how they can effectively shape the future of their community, their organization, or their business. The focus of each session is not on specific political viewpoints; rather, a number of alternative views are presented from experts in the given areas. We invite those individuals seeking to challenge themselves by becoming more educated and involved in their community.
Participants will gain a broader understanding of their community and how it functions as they are introduced to influential community leaders.
Participants will acquire valuable information and access to resources, which will aid them in their work and civic engagement.
Participants will have the opportunity to create a positive presence and identify themselves, their business or organization as partners to the community.
Applications – 
Enrollment is limited to 40 individuals. Completed applications are due back to the Chamber by August 15, 2021.
2021 – 2022 PROGRAM IS SOLD OUT!  Apply Here.
Tuition (Class of 2021-2022) 
Tuition for the program is $1,500.00.
Program Format
Sessions generally run from 8am until 3pm. For in-person sessions, a continental breakfast and lunch are provided. Classes are held one Friday of each month, September through June.  Dates & topics are subject to change.
Attendance
Class members must not miss more than 2 classes to graduate from the program.
Refund Policy:
Withdrawal from the program following confirmation to participate may result in forfeiture of tuition unless Leadership Redwood City/Belmont/Menlo Park/San Carlos is able to confirm a replacement participant prior to the first session.