Tara S. Fowler Awarded 2014 Business Woman of the Year Award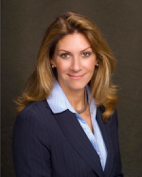 The Redwood City-San Mateo County Chamber of Commerce Business Woman of the Year Award, co-sponsored by United American Bank of Redwood City will be awarded to Tara S. Fowler. Tara is a Senior Financial Advisor, Assistant Vice President, with Merrill Lynch.
Tara, earned her Certified Financial Planner, and her Chartered Retirement Planning Counselor designations from the Certified Financial Board of Standards. She has over 9 years of industry experience.  Promoted to Assistant Vice President, she specializes in assisting professionals and families to preserve, maximize, and manage their wealth. In this role she has created events to provide resources focusing on the financial well being of women, and helping them to be independent, self-assured and financially sound.  For 18 years prior to this she was a successful small business owner with experience in management, operations, and marketing as a franchisee for Baskin Robbins.  She employed over 35 people in two stores in San Mateo County.  Every year that she was in business she was recognized with a Marketing Award from the parent company.
Tara is a 2007 graduate of the Chamber's Leadership Redwood City/Belmont/Menlo Park/San Carlos program.  She has served on the Board of Directors of the Sequoia Awards for six years which has meant giving her time and resources to help raise funds to support scholarships for high school students.  She has been involved in the Kainos Home and Training Center for 10 years and now serves on the auxiliary Board for the Annual Fashion Show, which has become the #1 fundraiser for Kainos.  A single mom, Tara introduced her two daughters to community involvement through time spent together assisting Kainos.  She also has been on the Board of the Peninsula Equality Network, a program that promotes LGBT owned/friendly businesses on the Peninsula, and continues to be an active member. For the past 3 years she has hosted the Salvation Army breakfast at her home, raising over $3000 last year!  Tara works with kids to provide scholarships with financial education programs for the Young Dreamers Network.  She is an active member in both the Redwood City-San Mateo County Chamber of Commerce and SAMCEDA, (San Mateo County Economic Development Association) and has been a stalwart volunteer assisting whenever and wherever asked.
She will be presented the Business Woman of the Year Award at the Chamber's Annual Awards and Recognition Dinner on Friday, February 6, 2015, at the Hotel Sofitel.
United American Bank will be joining the Chamber again this year as the co-sponsor of the 30-year old award. The Business Woman of the Year Award continues to recognize women who – provide invaluable business intellect to the local community for the purpose of stimulating and enhancing the quality of life – Demonstrating excellence, creativity and initiative in their business or profession -Assisting other women of all races, ethnicities and economic backgrounds to reach their professional potential within the business community and –are active and supporting participants of the Redwood City-San Mateo County Chamber of Commerce.
The recipient of the BWYA will receive $1000 from United American Bank, which will be donated to the local charity of her choice.  United American Bank continues to make an impact as a great partner in the business community in helping to, not only recognize deserving woman, but this year again helping a local charity meet their financial goals.